Delight your special one with Tuileries love cake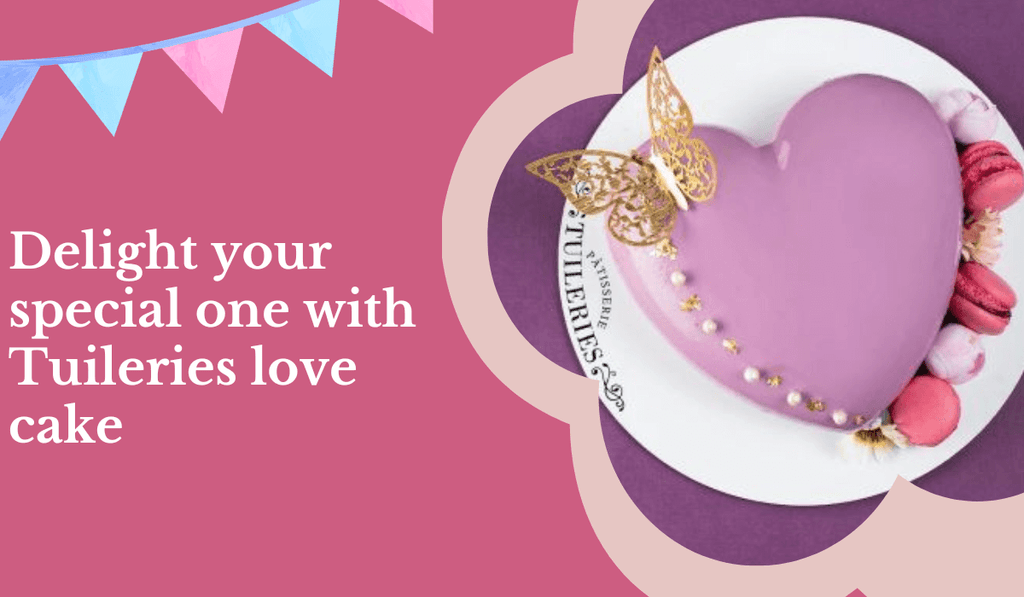 Hey there, lovebirds! Are you ready to take your romance to the next level? Look no further than Tuileries Bakery and our Love Cakes, the ultimate way to celebrate your love story. Here are 5 reasons why you need to choose Tuileries for your next sweet indulgence:
First up, the Tuileries Love Cake. This heart-shaped beauty is guaranteed to make your significant other swoon. The blend of raspberry compote and Belgian white chocolate mousse creates a flavor that's out of this world. And the pink mirror glaze is the perfect romantic finish that will have you falling head over heels all over again.
If you're a chocolate lover, we've got you covered with our Belgian chocolate and hazelnut cake. The combination of chocolate sponge, hazelnut ganache, Belgian dark chocolate mousse, red mirror glaze, and fresh strawberries is the perfect expression of your love and affection. You can never go wrong with chocolate, especially when it's as delicious as this.
But wait, there's more! We also offer Tuileries customized love cakes that are tailored as per your choices. Whether you want a specific color, size, or flavor – our bakers work with you to create a cake that reflects your unique love story. How sweet is that?
And for those cozy winter nights, we have the Winter Yin-Yang cake. Two layers of chocolate bliss - Belgian white chocolate and Belgian dark chocolate - come together to create a rich and indulgent flavor. The cocoa spray and fresh strawberries on top make this cake the ultimate romantic treat. Perfect for snuggling up and enjoying with your significant other.
Last but not least, we're committed to creating the most romantic and delicious cakes for every occasion. Whether it's Valentine's Day or just because, our Love Cakes are the perfect way to express your love and affection. Trust us, choosing Tuileries for your next cake is a decision you won't regret.
So there you have it, folks, 5 reasons why Tuileries is the ultimate choice for your next Love Cake. Celebrate your love story with a delicious and romantic cake that truly reflects your unique bond. Order one today and let the love flow:
https://www.tuileriespatisserie.in/