Discover the Best Gifting Hampers in Delhi NCR at Tuileries Patisserie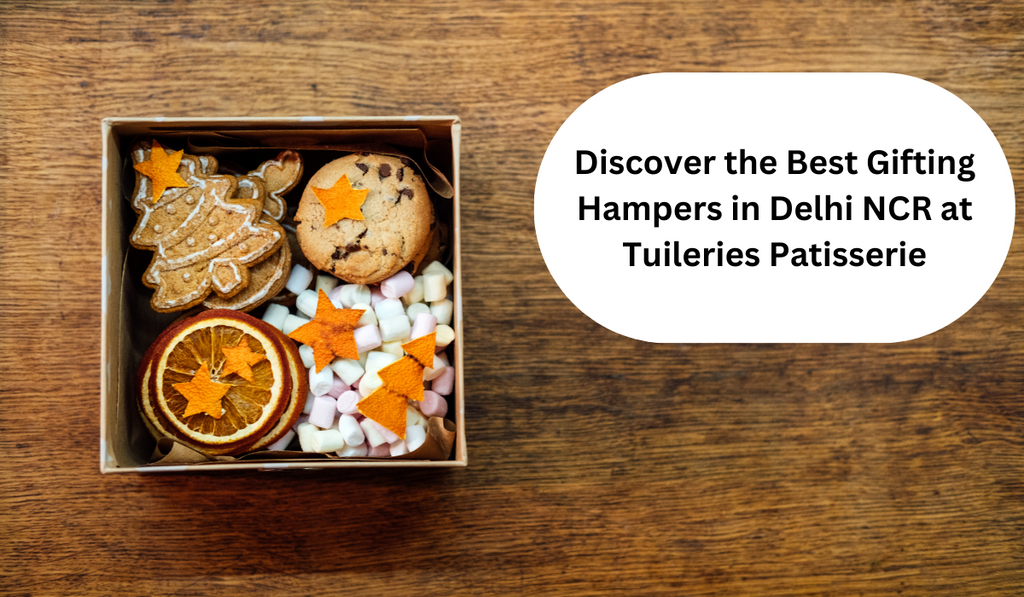 Are you on the hunt for the perfect gift that will leave a lasting impression and make your loved ones feel truly special? Look no further than Tuileries Patisserie, your gateway to the finest gifting hampers in Delhi NCR. We've curated a selection of hampers that are a delightful fusion of taste, elegance, and thoughtfulness, making them the perfect choice for any occasion.
Why Choose Tuileries Patisserie for Gifting Hampers?
Taste and Variety: Our gifting hampers are a testament to our commitment to quality and taste. Whether you're looking for a sweet surprise, a gourmet experience, or a combination of both, we have hampers that cater to a wide range of preferences.
Artisanal Delights: Inside our hampers, you'll find a selection of artisanal treats, handcrafted by our talented pastry chefs. From delectable chocolates to delicate macarons and more, each item is a culinary masterpiece.
Customization: We understand that every gift is unique, just like the recipient. That's why we offer customization options to tailor the contents and presentation of your hamper to suit the occasion and the person you're gifting it to.
Quality Assured: Quality is our top priority. We use only the finest, freshest ingredients to ensure that every item in our hampers is a delight to savor.
Easy Ordering: For more information about our gifting hampers or to place an order, visit tuileriespatisserie.in or call us at +91 9999837015. Our team is ready to assist you in selecting the perfect hamper for your gifting needs.
With Tuileries Patisserie, gifting becomes an experience of elegance, taste, and thoughtfulness. Whether it's a birthday, anniversary, a festive occasion, or a simple gesture of appreciation, our hampers are designed to convey your sentiments in the most exquisite way.
Visit our website or reach out to us, and let Tuileries Patisserie be your partner in elevating your gifting game. After all, the best gifts are the ones that leave a lasting memory and a smile on the faces of your loved ones.