Welcome winter with the fresh strawberry cakes in Delhi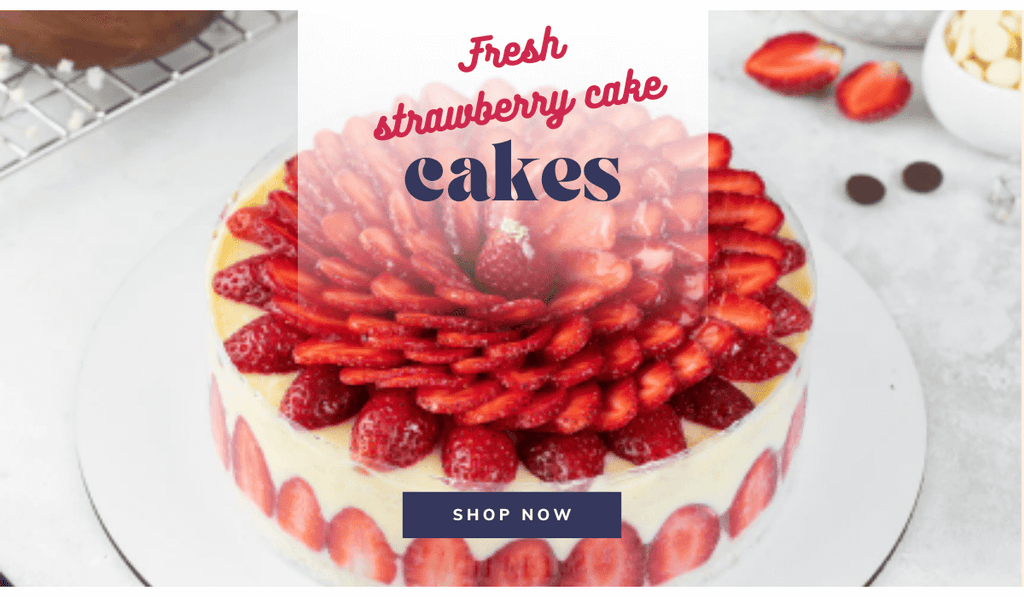 Winter is here! Unlike the world of Game of Thrones, we look forward to this season.
After all, it's the season of fresh strawberries. Using those juicy & sweet fruits, we get to prepare fresh strawberry cake in Delhi. We rely on authentic French methods to prepare the cake for you. In the traditional French bakeries, it is known as Fraisier Cake. It is made with layers of fresh strawberries with moist sponge layers and melt-in-mouth vanilla pastry cream.
Did you know the origins of this cake go back to the 1860s? Over the years, it has evolved to suit the dynamic taste buds. We serve you the one that matches the contemporary trends of baking. What goes into the preparation? Well, our experts combine wheat flour, sugar, cream, butter, vanilla eggs, water, and FRESH STRAWBERRY. We can deliver this fresh fruit cake in Delhi NCR. Enjoy this pure indulgence for Rs. 2100.
Are you a cheesecake lover? Here's a surprise for you!
We also offer strawberry cheesecake in Delhi NCR. When you combine cream cheese with fresh strawberries, you get heavenly taste. We aren't exaggerating. That's what many cake lovers have told us. This is a set & cold cold cream cheese entremet. To finish it off – we add vibrant cocoa butter spray of fresh strawberries & red colour. Always feeling the taste of it? We bet you are.
It's just a click away. You can get it for Rs. 1,600 (650-700 grams). By the way, we use callebaut white chocolate to offer that irresistible taste. Get these cakes for your celebrations. Be it a birthday party or a festive gathering, it is perfect to raise the bar of your events. Or just to enjoy a winter evening alone or with someone special.
Here's our official website:
https://www.tuileriespatisserie.in
.